Cheetah International Brewers Inc. was established in 2004 with the goal of providing high quality beer that would complement growing diversity of food.

Why should you settle for the same old beers, when having different food?

Our initial focus was on the segment of spicy cuisine, more particularly Indian food.

We started by introducing Cheetah Golden Lager Beer in the province of Ontario in May 2004, followed by its introduction in Quebec, Alberta, Manitoba and British Columbia in order to satisfy demand from customers across the country. Subsequently, Cheetah Dark and Mango Beers were introduced to the market, and we began distributing our flavours in Kegs.

Cheetah Beer is also available in Germany and will become available in the USA during late 2012.

The Company is open to receive requests from serious qualified parties who would be willing to make a commitment to import and market our beers in areas where they are not available.

Apart from Canada, "Cheetah" Beer is registered Trademark in USA, UK, Australia, New Zealand and pending in India.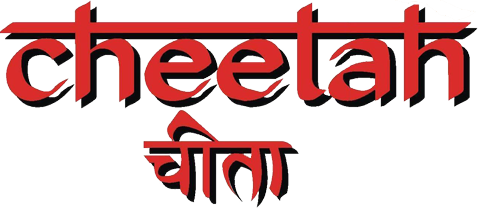 Naturally brewed for
spicy
couisine